Welcome to Clear Choice Pool And Spa Service LLC
The clear choice for your pool and spa
ABOUT
Clear Choice Pool And Spa Service LLC is the area's premier pool and spa service company. With over 20 years of experience servicing pools and spas of all sizes, from two person spas to olympic size pools, we have the experience and knowledge to handle your pool and spa needs, whatever they might be. We work with several manufactures of pool and spa equipment to provide our customers with the best equipment.


We are a full service pool and spa service company offering everything from pool openings and closings to regular maintenance. We offer a full line of equipment for repairs or replacement. We are your energy efficiency experts by continually attending trainings to ensure that we are offering our customers the most energy efficient products possible. Pool and spa equipment can be costly to operate and because of that, we are happy to help our customers find ways to lower their operating costs.


Specializing in leak detection and repairs, we have the tools, knowledge, and expertise required to find leaks in your swimming pool or in-ground spa. We take pride in finding difficult leaks. If your pool or spa is leaking there are affordable options available. Give us a call and let us help you restore your pool or spa.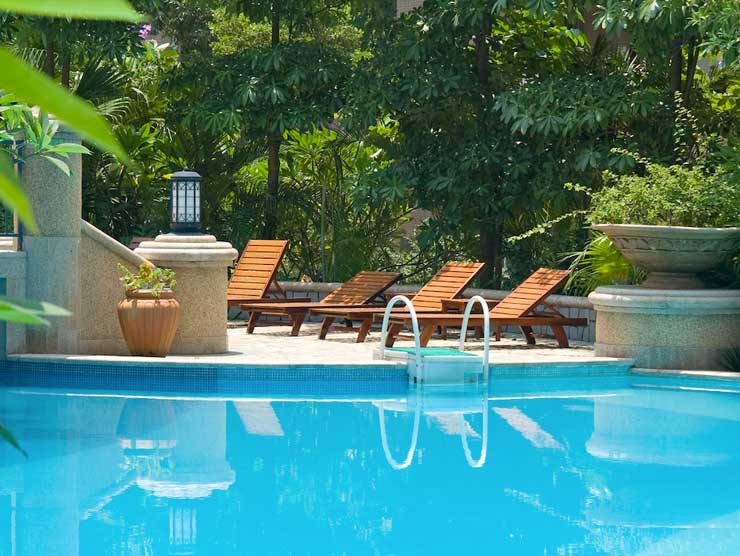 Technology
We are dedicated to utilizing the latest technology available to ensure that pools and spas are running efficiently. We take the time to help customers understand what technology is available and how it can work to make your pool or spa experience better.
Value
Clear Choice Pool And Spa Service is dedicated to providing premium service at a reasonable price. We will work with you to find various solutions to meet your needs and stay within your budget.
Customer Satisfaction
Customer satisfaction is one of our founding principles. We want all customers to feel completely satisfied with the service that they have been provided. If a customer feels that they are not satisfied, we will do everything we can to make them happy.
Pool Openings
Let Clear Choice Pool And Spa Service LLC take care of the difficult job of opening your swimming pool. We have the knowledge and expertise to open your pool, no matter the size. Don't spend another weekend attempting to get your pool ready for the season. Contact us today and schedule your pool opening!
Pool Maintenance
We offer weekly and every other week maintenance programs for pools. Let us keep your pool clear, clean, and ready to use. We will test and balance water chemistry, check filtration system operation, and clean the pool. Poor water chemistry is one of the largest reasons for early equipment failure. Poor water also takes a toll on the structure of the pool. Let us make sure your pool chemistry is being properly maintained.
Equipment Replacement
We work with the best manufacturers to offer our customers the best products for their needs. We offer energy efficient replacement options to help save operating costs for our customers.
Let us use our expertise to help you find the right equipment for your needs.
Pool Closing
Closing your pool for the winter can be an arduous task, so let us take care of the hard work for you. We will lower your water to the proper winter level, remove handrails, deck equipment, and install the cover, as well as adjust the cover tension as needed. Count on us to help you go through the winter months with piece of mind that your pool was properly and professionally closed.
Automation Installation
Automation systems allow you complete control of your pool and spa equipment from your smart phone or tablet. This allows you to more easily set schedules and lower operating costs of your equipment. Automation can be taken to the next level when paired with chemical automation to ensure that your pool and spa are always perfectly balanced and running at peak performance. We can help you pick the right automation system for your pool or spa.
Salt Water Pools
Salt water pools are quickly becoming one of the most popular types of pools, using salt to create a softer water while also producing chlorine to sanitize your water. Clear Choice Pool And Spa Service LLC has helped many customers make a smooth transition to a salt water chlorination system. Please let us know if you have any questions about these systems.
Leak Detection Services
When your pool or in-ground spa has a leak, it may seem like the end of the world. Fear not, we have the knowledge, experience, and equipment to find those pesky leaks. We can find leaks whether they be in your plumbing lines underground or in the structure of the pool or spa itself. If you feel that your pool or spa is leaking please contact us so that we can help you.
Spa Maintenance
Let us take the worry out of owning a spa. We are happy to provide regular maintenance programs to keep your spa ready to use at any time. We will test and balance the water chemistry, check filters, and vacuum the spa during every maintenance. Cleaning of filters as well as draining and refilling the spa are done on an as needed basis or by request. We are happy to work with customers to customize a maintenance program to fit your specific needs.
Equipment Replacement
Pump and Filter After
Salt Generator Installation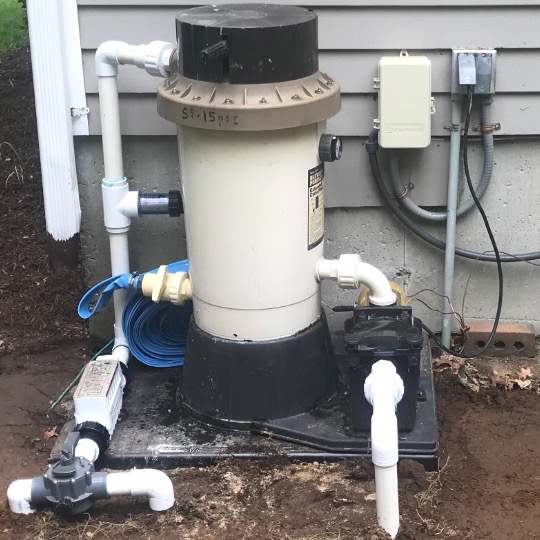 Please contact us with any questions or services that you are in need of. We are happy to answer all of your questions. You can email or call us at any time. We look forward to working with you.